Collaboration and project management
---
This article applies to DELIVER BOOST EMPOWER GUEST (free) products
Tasks, action points, and links
Cooperlink offers a task management module through a user-friendly interface. To facilitate the user experience, tasks are built in a similar way to an email. A set of tags provide the main information about classification and status [1]. Then, the module presents the subject, the sender, the recipient, the attachments [2]. Finally, all detailed information, checklists and comments are displayed [3].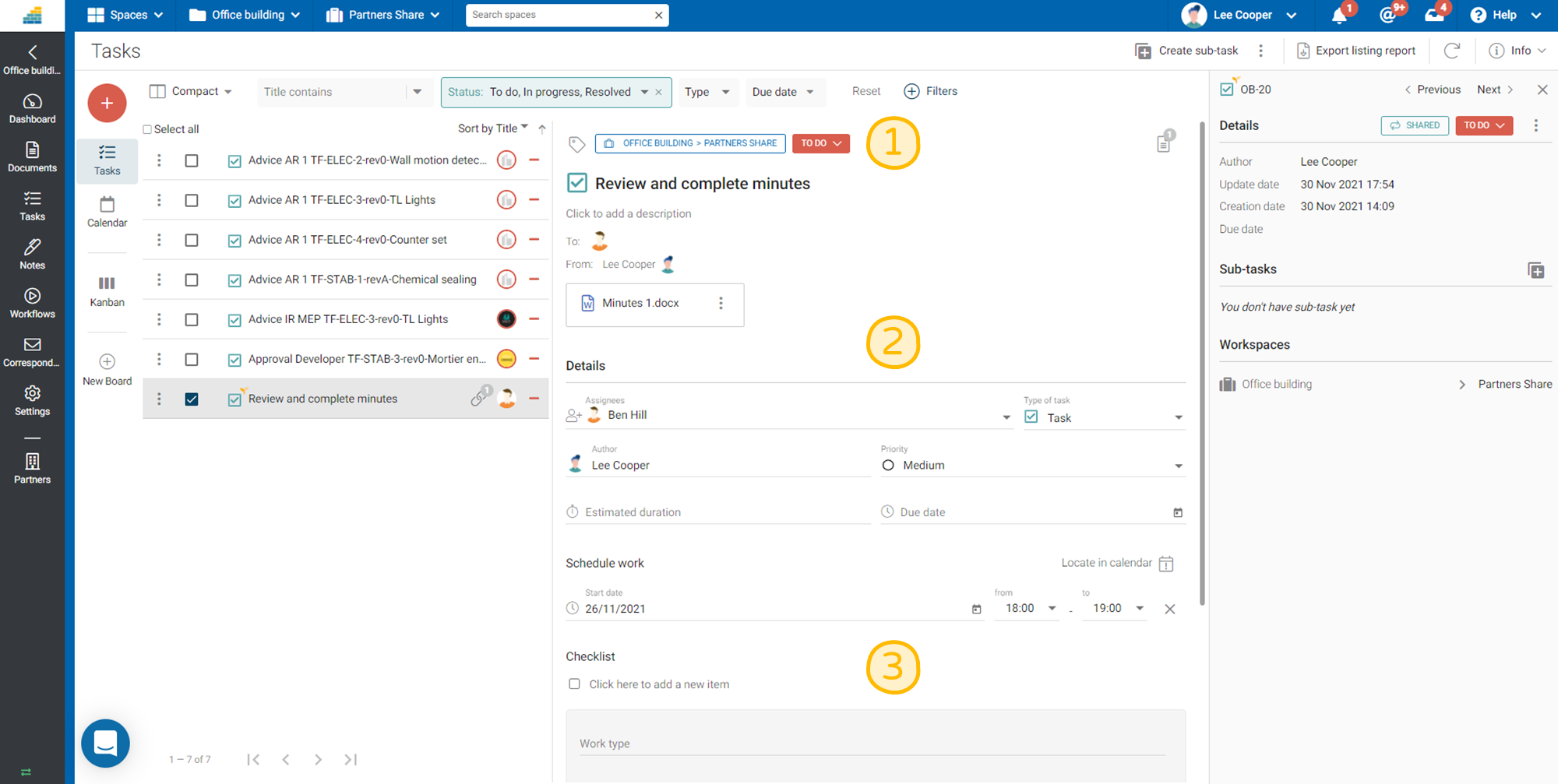 The application offers the user several types of tasks, including:
Action Point: standard tasks
Task: classic tasks
Workflows: tasks for approval circuits.
Lifecycle: status of a document or email
Each task type provides detailed information as needed. For example, an approval task provides the user with detailed information about the approval circuit in question.
Cards and metadata
Task data can also have its own set of fully customizable metadata.
Search and filters
The task module offers as standard a set of filters allowing the user to search and filter his tasks according to his own needs.

Example filter
All the tasks to be done or in progress, which are assigned to me, and whose deadline is this month, for all spaces.

List and compact displays
As standard, Cooperlink offers two types of displays, the 'compact' display and the 'list' display.


Gantt and Kanban displays
Gantt and Kanban displays allow the user to process their tasks with visual and intuitive tools. Kanban is a tool derived from Lean / Agile methodologies and allows to manipulate tasks in the form of dynamic cards.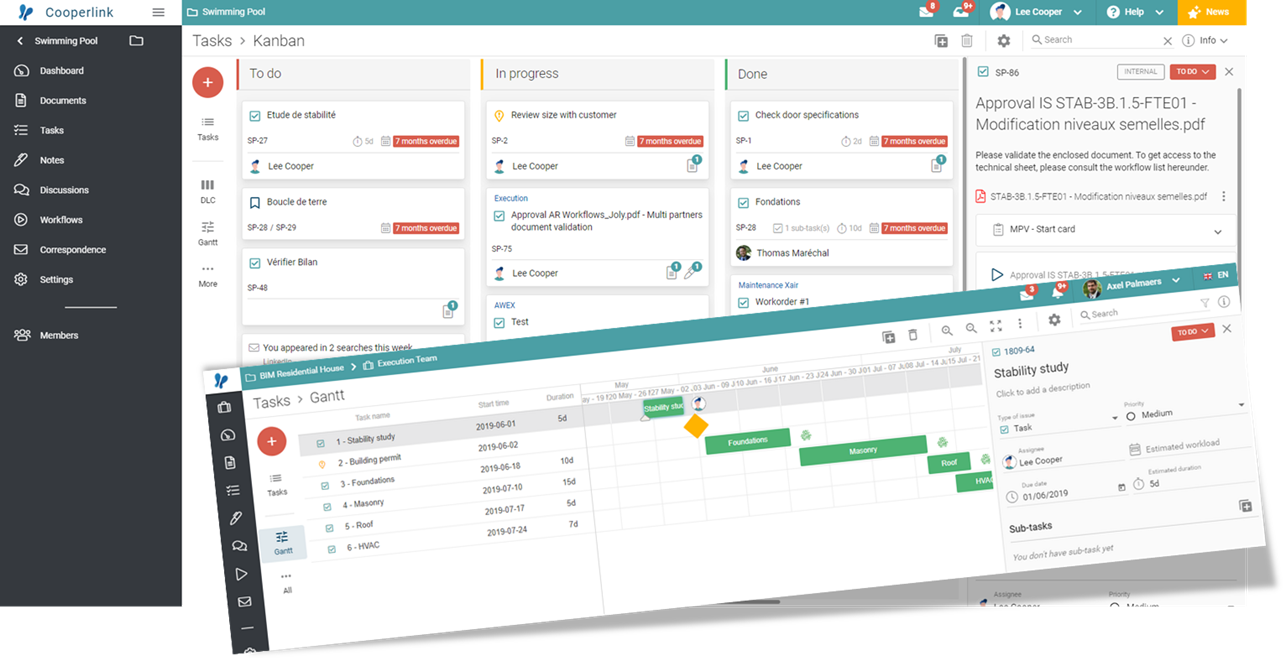 Calendar view
The calendar view gives you an overview of scheduled tasks by month, week, or day.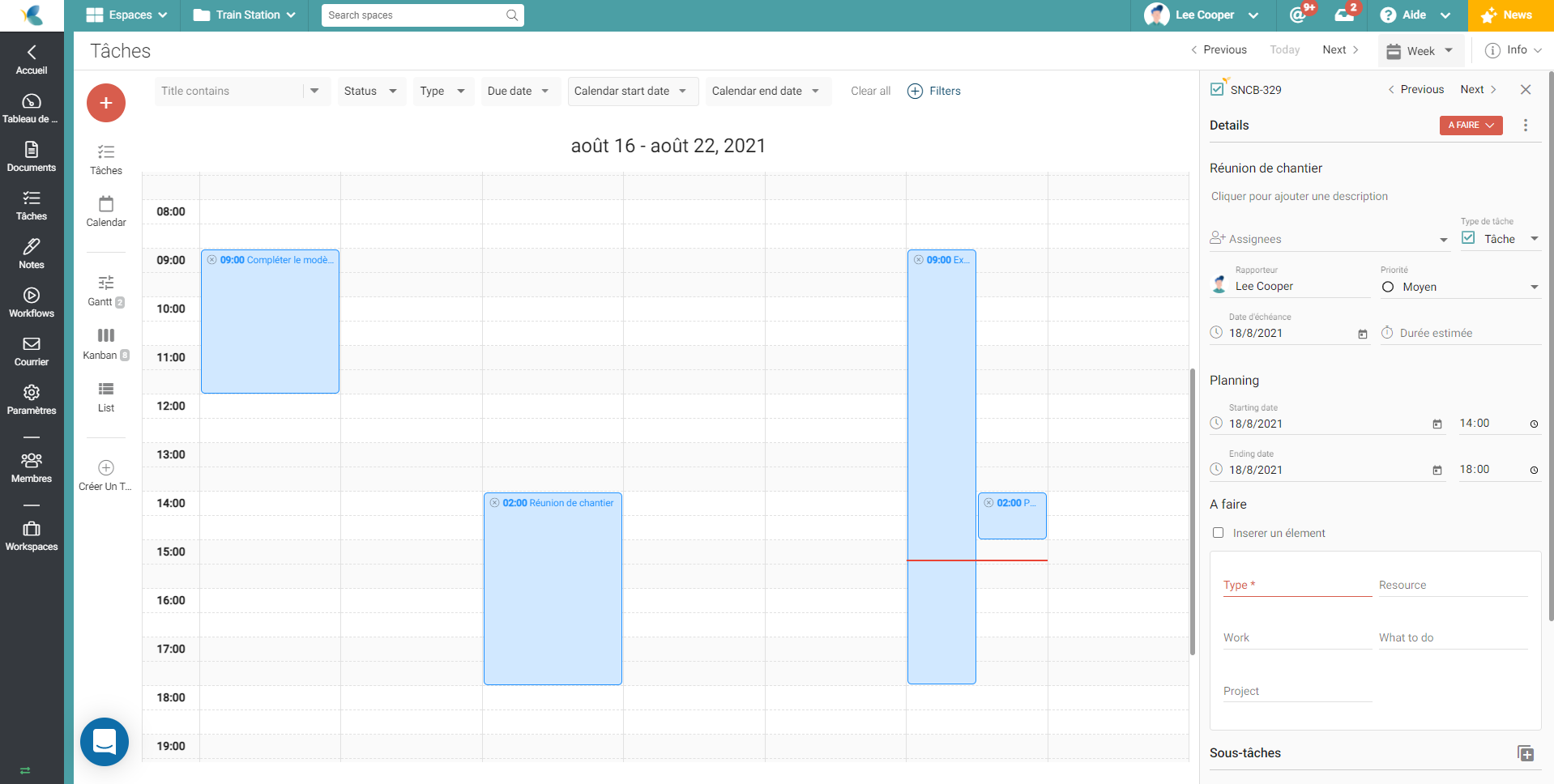 Interactive notes
The Note module allows users to create their own interactive reports through the features of user mentions [1] and text-nested tasks [2].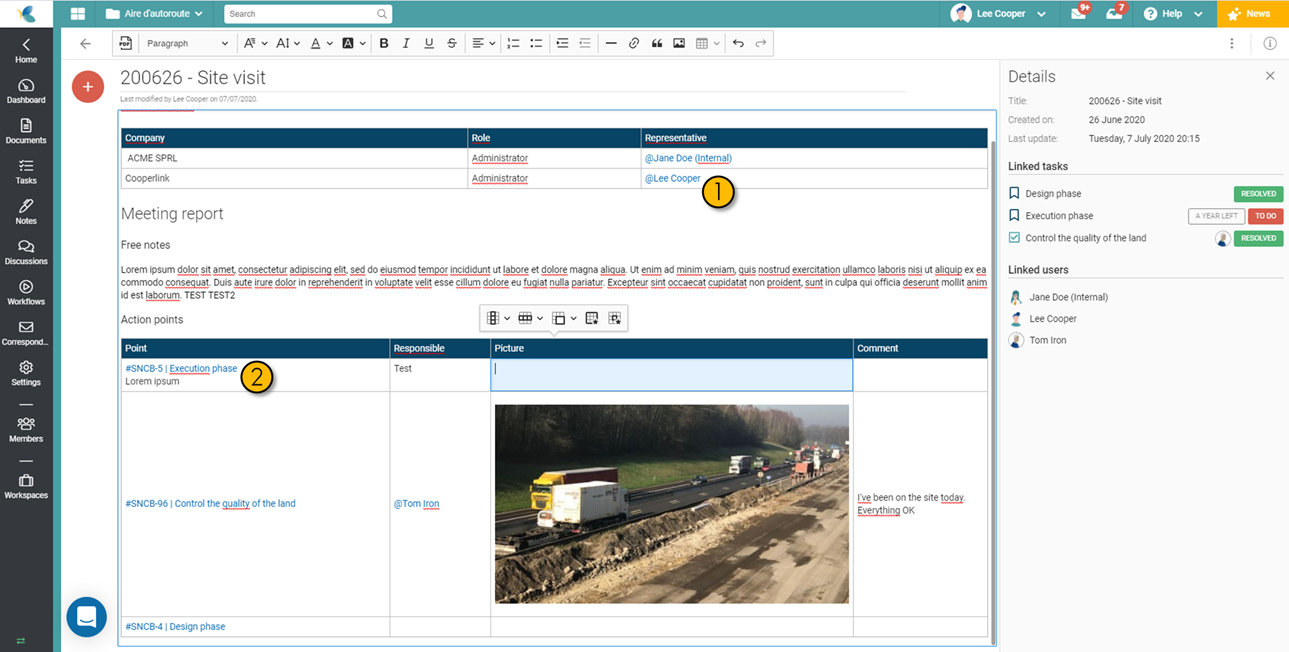 ---
Was this article helpful?
---
What's Next