Créer un nouveau modèle de workflow
---
Purpose of the article
This article describes how to create a new workflow template
Prerequisite
Creating workflows requires site administrator rights.
Creating a new workflow template
Go to the application settings, workflows section. Click Add Workflow Template.

Give it a name (label) and a description. Then tap Create template.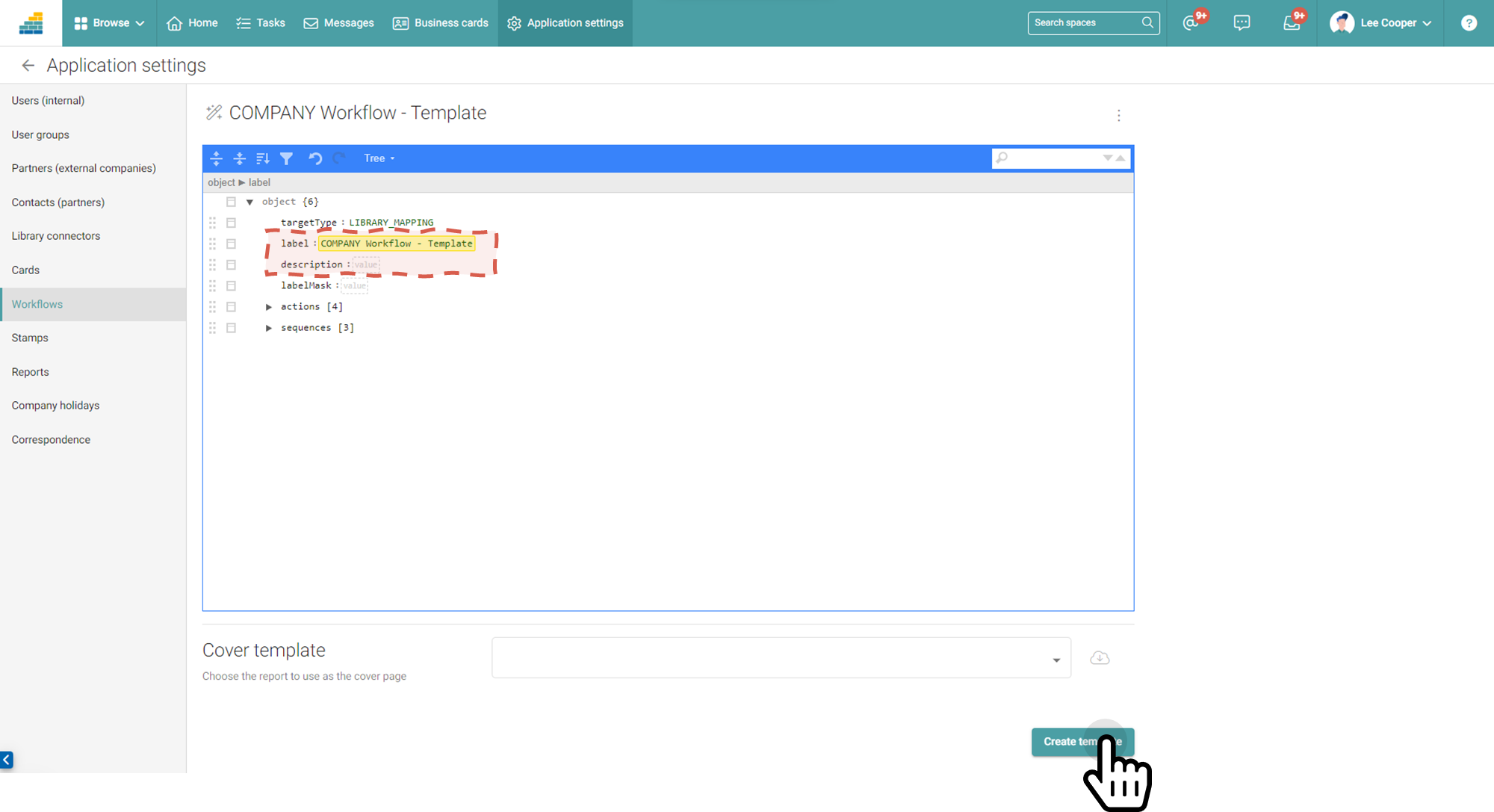 Configure the workflow
The configuration of a workflow is done today through a JSON-like code interface (see ).
To learn the code configuration, we invite you to follow the tutorial Configuration d'un circuit d'approbation (code).
---
Was this article helpful?
---
What's Next