Data pre-filling - Inheritance between cards
---
Share feedback
Thanks for sharing your feedback!
This article applies to DELIVER EMPOWER licenses
Purpose and scope
To avoid input errors and re-encodings, Cooperlink makes it possible to reuse the data already encoded. This article explains the inheritance mechanism between cards.
Inheritance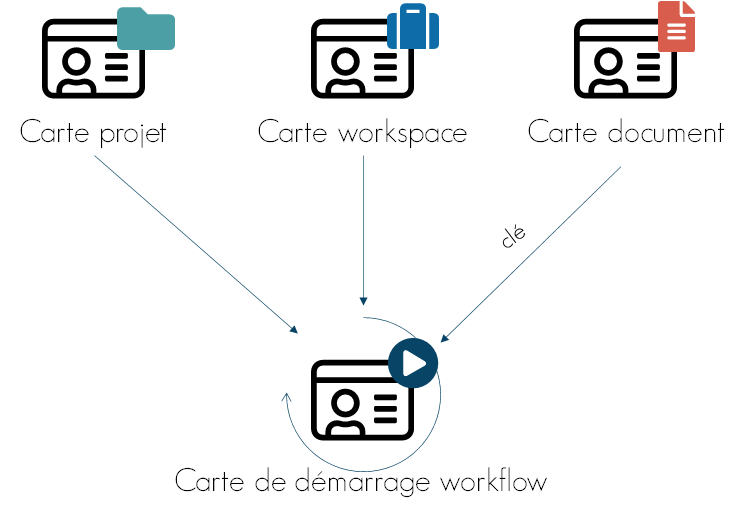 Each item in Cooperlink can have a metadata card to enrich its information structure.
In order to avoid unnecessary re-encodings, this information can be inherited by the workflow. This inheritance allows, among other things, to set default values.
Inheritance depends on the configuration settings of the workflow and requires the use of identical keys.
Example
Imagine a project card that contains a document_type key metadata with a value of PLAN. When I start a new workflow, I will create a new workflow card that also contains the same field document_type. The workflow therefore inherits the value PLAN. It is no longer necessary to re-encode it.
---
Was this article helpful?
---
What's Next