Deploy outlook plugin from Office 365 admin center
---
Share feedback
Thanks for sharing your feedback!
This article applies to BOOST EMPOWER licenses
Purpose of the article
Archiving, classification, ticketing, and buffering features are also available in your users' Microsoft Outlook email tool. This article describes how to configure to deploy the Cooperlink Outlook plugin within your organization (for all or some of your users).
Configure the plugin for a single user?
Prerequisite
Deploying the Outlook plugin requires:
Deploying the plugin to users
1. Go to the Office 365 admin center > https://portal.office.com/adminportal/#/homepage
2. Expand the settings menu, click on Built-in Apps

3. Select Load Custom Apps
4. Select Provide link to manifest file.
Specify the following URL: https://outlook-addin.cooperlink.io/assets/manifest.xml
Then click on Validate and then click on Next

5. Choose which users to add and click Next

6. Validate permissions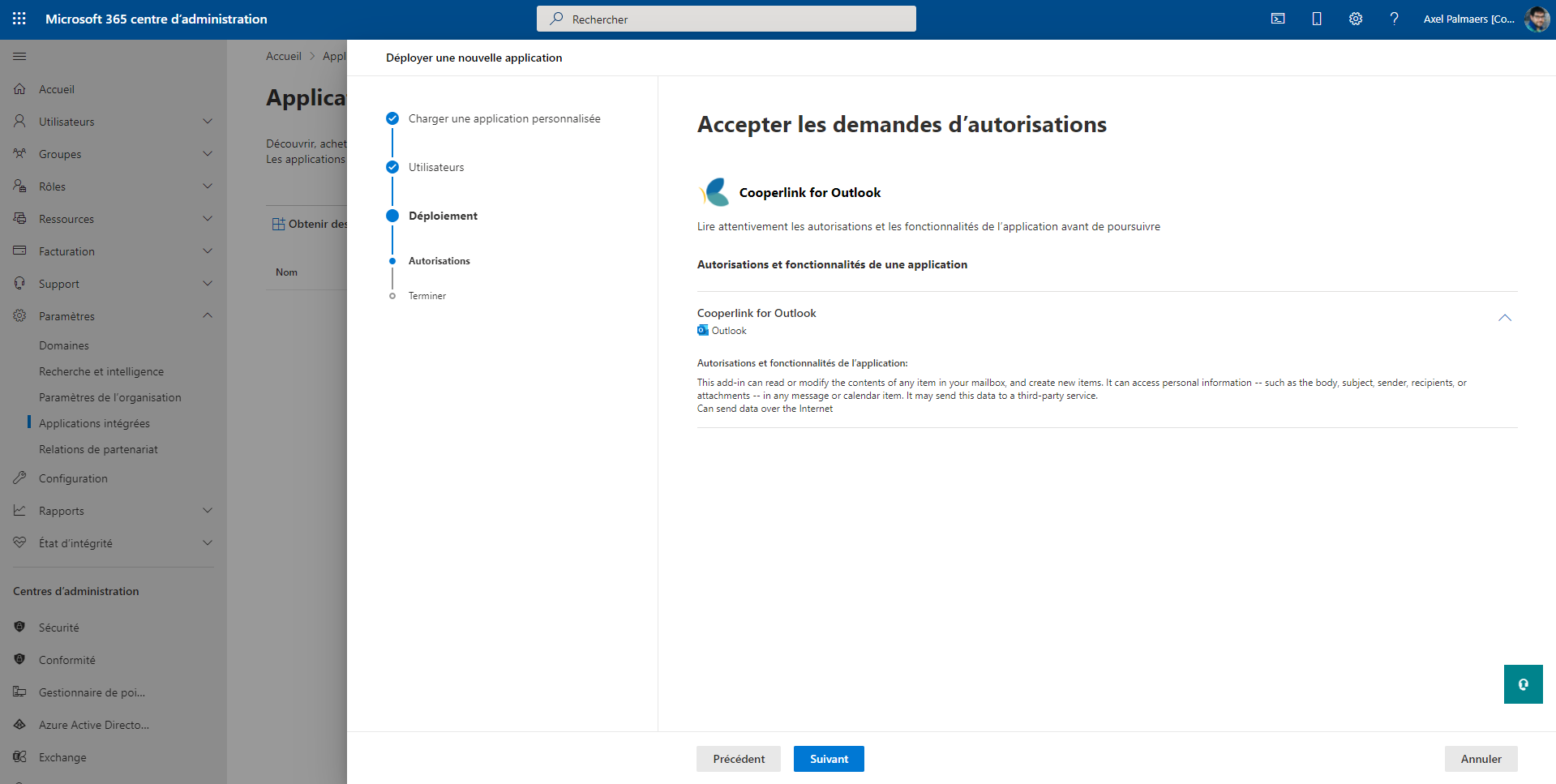 7. Complete the deployment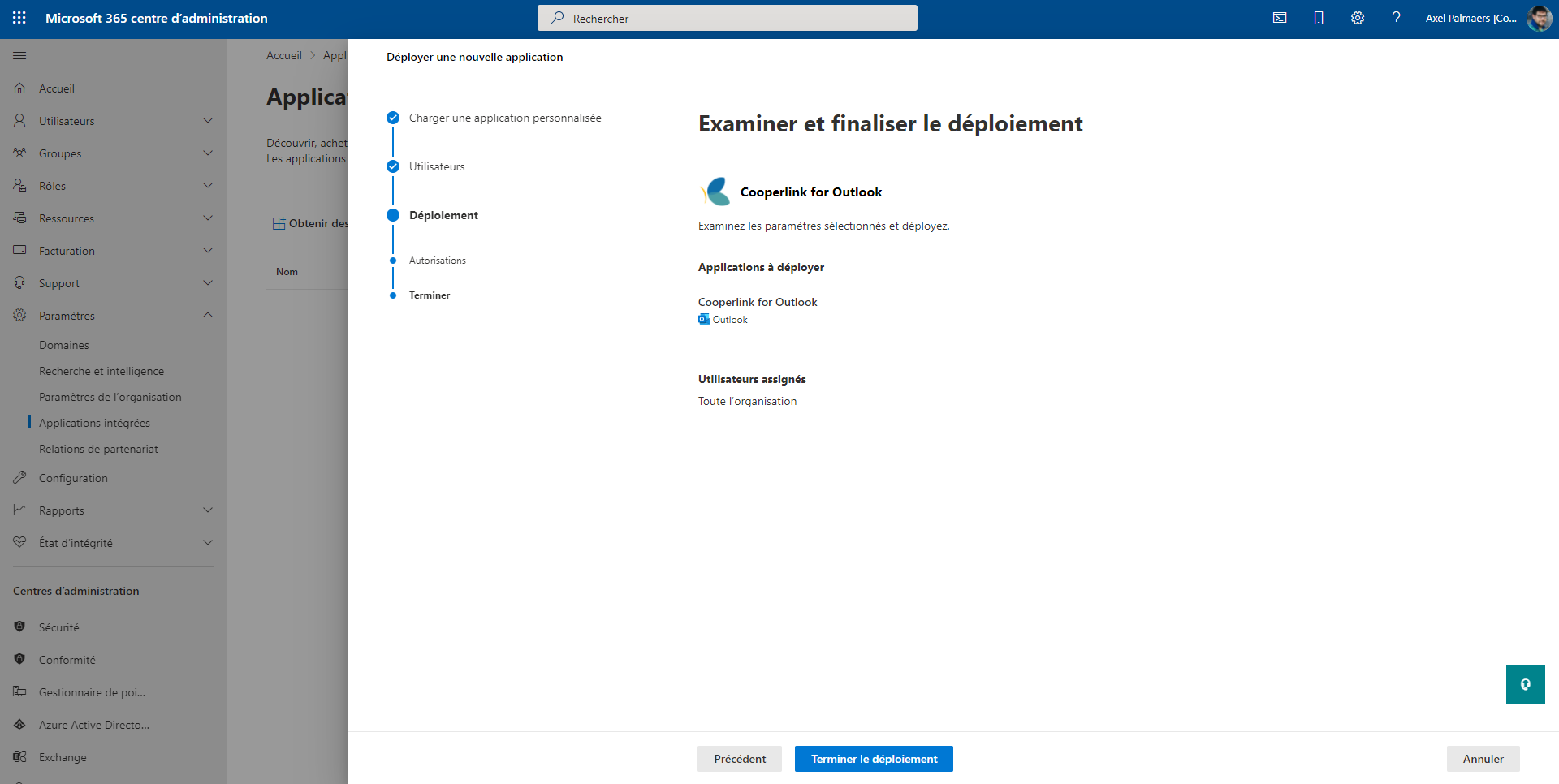 8. Congratulations, you have deployed the Outlook plugin to your organization.
Now invite the affected users to activate and use the Outlook plugin. Provide them with the following links:
---
Was this article helpful?
---
What's Next