This article applies to DELIVER BOOST EMPOWER GUEST (free) products
Notifications - Personal Inbox
The interactive inbox guarantees you at all times to be informed of the exchange of information with your partners, whether documents, tasks, approval circuits, etc.
Click the Inbox icon to access your personal inbox [1]. Notifications are grouped by type and day [2]. This ensures that you are not polluted with e-mails. In the main screen, all the notifications of the day are grouped together. Select the item to get more information in the drawer [3]. Locate the item directly in the Cooperlink workspace [4]. Haven't checked your inbox? Don't panic, an email will notify you of unread notifications the next day at 7am [5].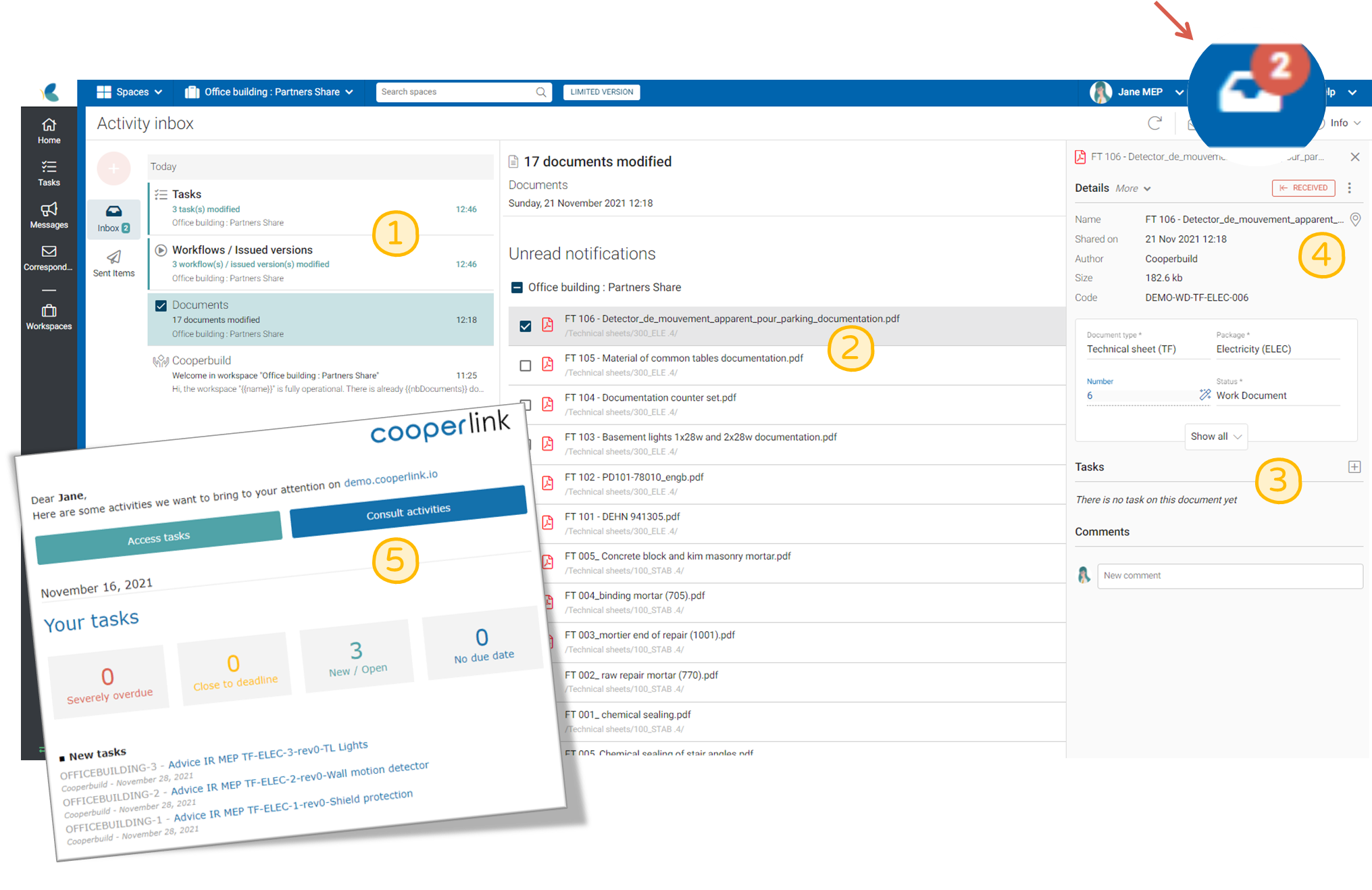 Direct messages
To communicate more effectively with colleagues or partners, without having to copy data, Cooperlink allows you to send a direct message by linking the elements that are relevant. The recipient will receive an interactive notification in their interactive inbox.
Although we recommend the strictest use of emails, it is also possible for you to transmit this information by email to the recipients.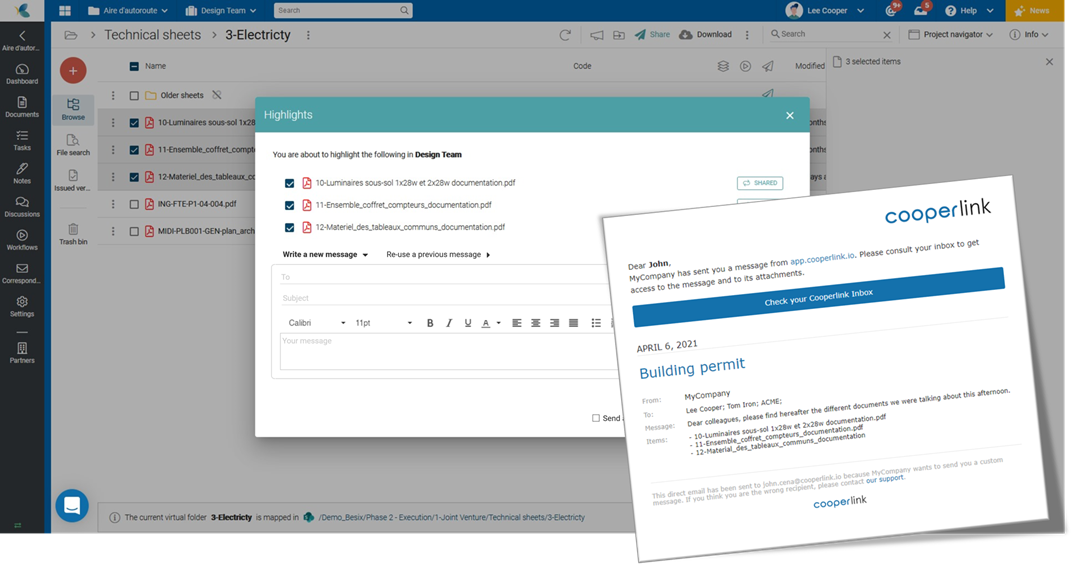 Threads / Comments
Each item (task, approval circuit, document) in Cooperlink has its own thread to facilitate interactions between users and handle exception cases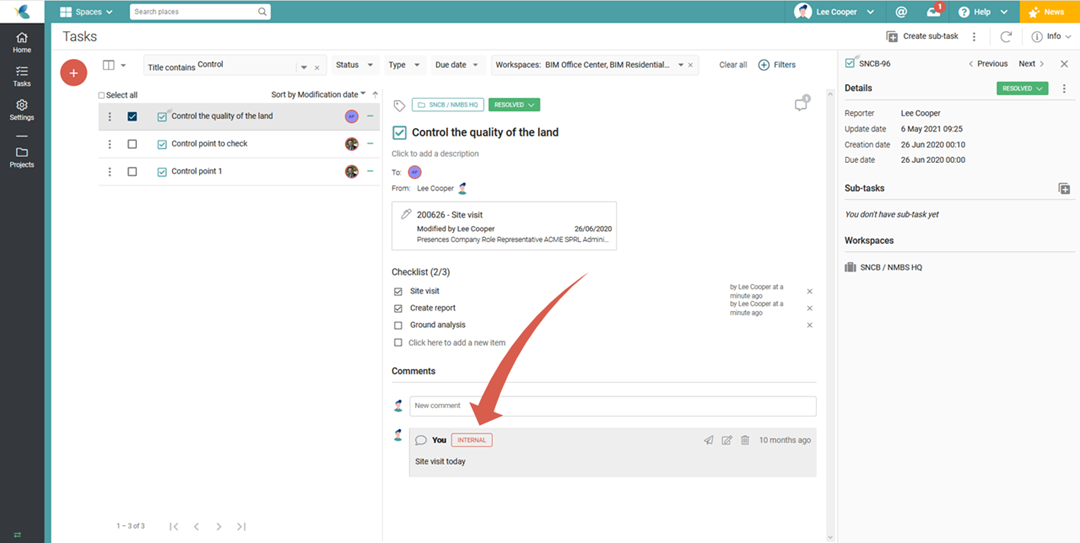 Links that can be shared with partners
It is also sometimes necessary to be able to identify a particular element (task, document, approval circuit) during discussions with your partners by email or during video-conference. The shareable link allows your partner to locate the item directly in the Cooperlink app.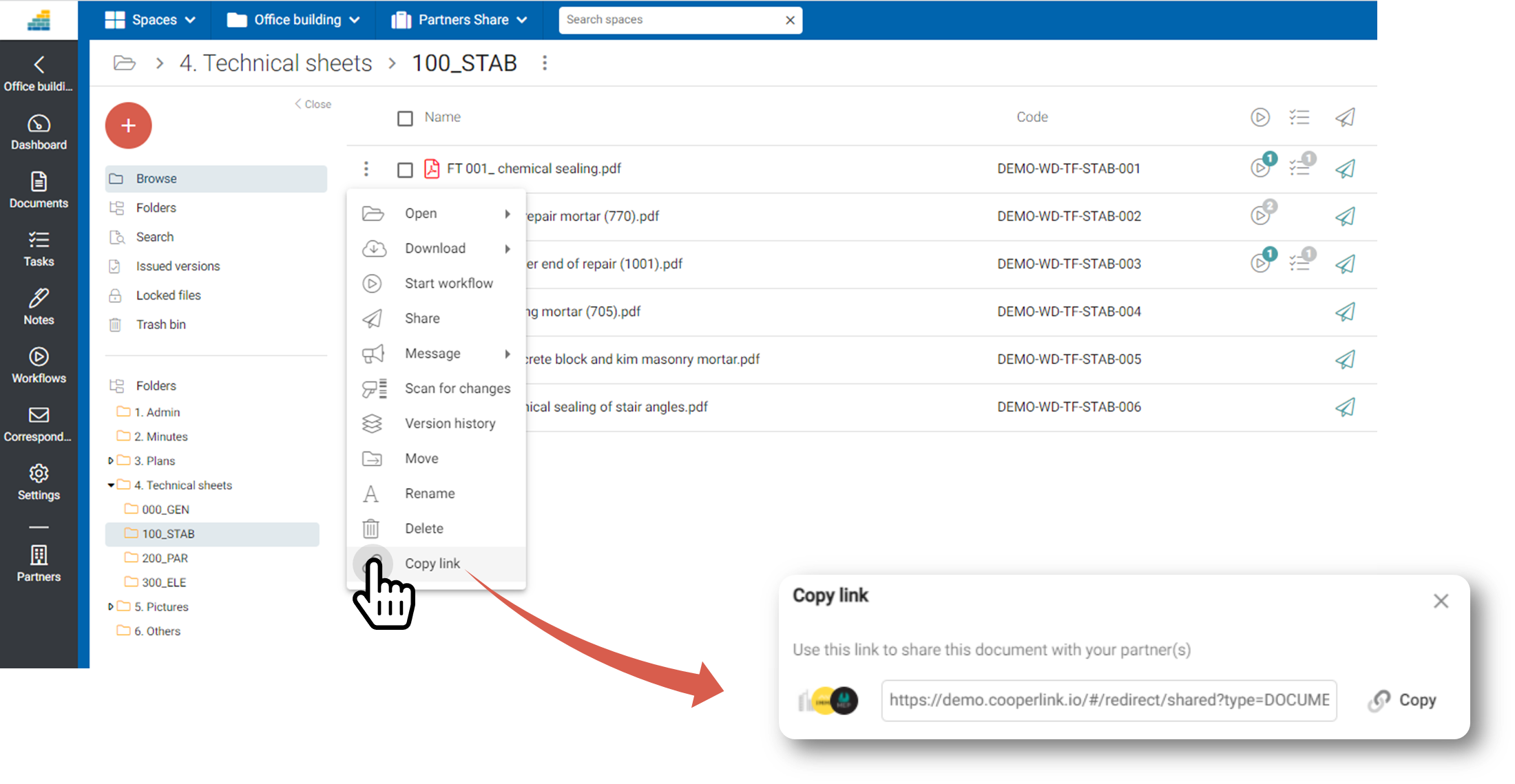 Personalized data enrichment with metadata and cards
Cooperlink uses the principle of the card to add metadata to the different objects managed in the application (e.g. documents, tasks, email, projects, workspaces, etc.). Each card contains a set of fields representing the metadata. The card is the identity of the object to which it is attached. The project manager defines the card templates that the user can use for his different spaces.

User and partner management
Users
The site administrator and project managers manage all users in Cooperlink, their rights and groups through the application settings. Added users are invited by email to create a secure account. A Première connection (onboarding) procedure allows them to link their account to your company's tools.
Invite partners and export list in CSV format
The project responsible can invite partner contacts to join a workspace. Added contacts are invited by email to create a secure account. A Première connection (onboarding) procedure introduces them to collaborate on Cooperlink.
It is also possible to export in CSV format the list of partners and their invitation status.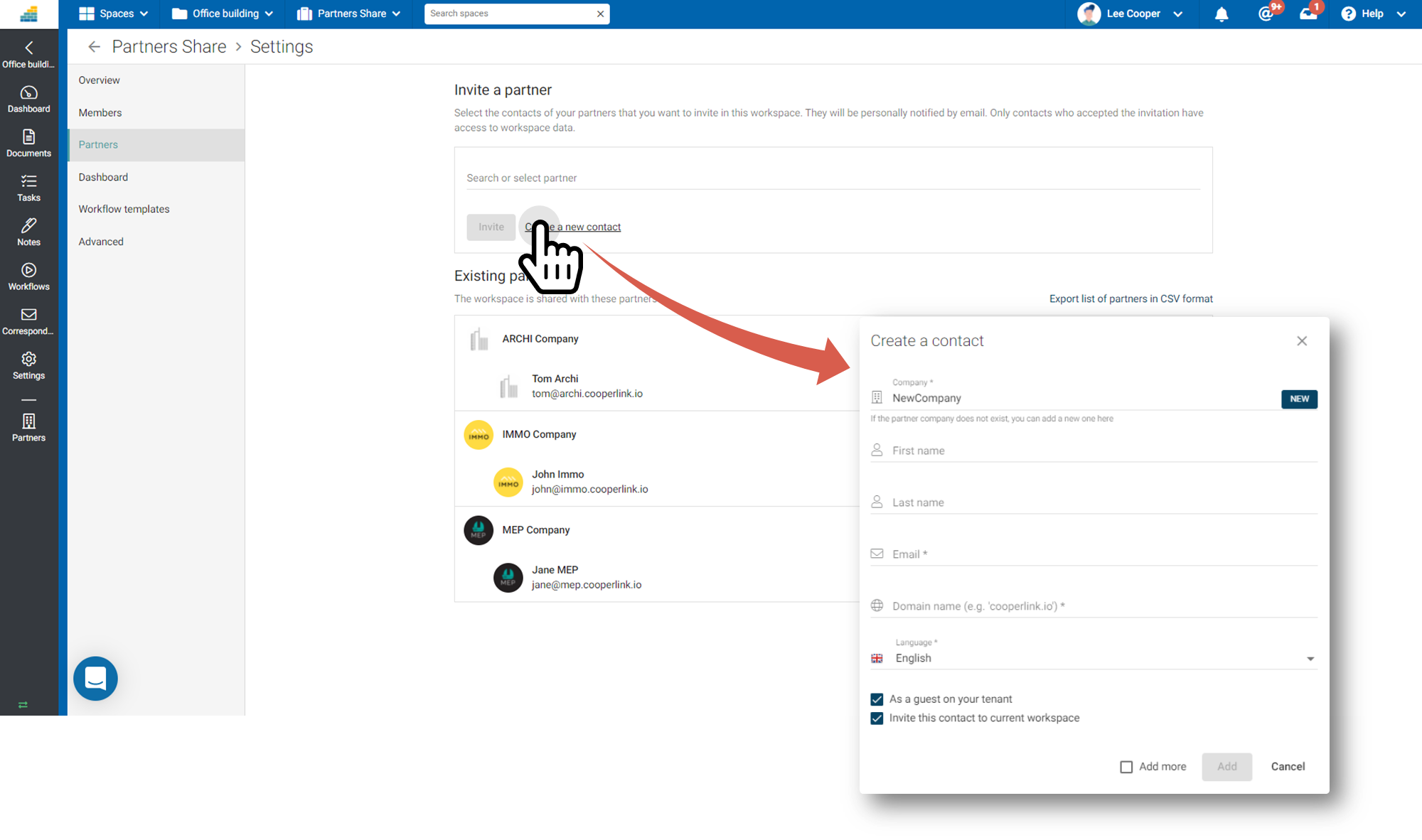 ---
Was this article helpful?
---
What's Next