Quick share and interactive portal
---
This article applies to DELIVER BOOST EMPOWER GUEST (free) products
This article refers to the application cases described in Collaboration schemes and use cases
Quick document sharing
The message feature allows you to share documents with your subcontractors and other intermittent partners (visitors) in 1 click.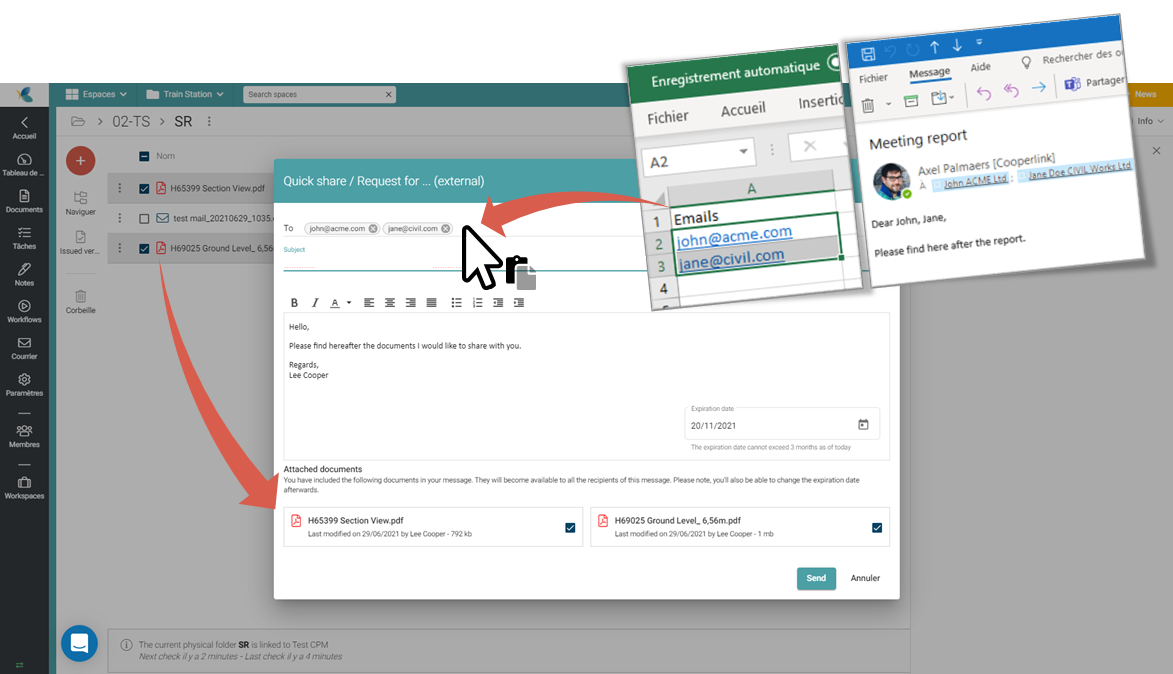 Copy email addresses from Excel or Outlook
Copy email addresses directly from your Outlook email client, or from an excel list.
Choosing an expiration date
Document sharing is limited in time. You choose how long the files are made available.
Visitor portal and notification
Your visiting partner receives an email containing your personalized message, the expiration date and the list of linked documents. By clicking on the email, he accesses a simplified multilingual portal allowing him:
consult documents thanks to on-board viewers
download the documents
to show interest
To respond to your possible request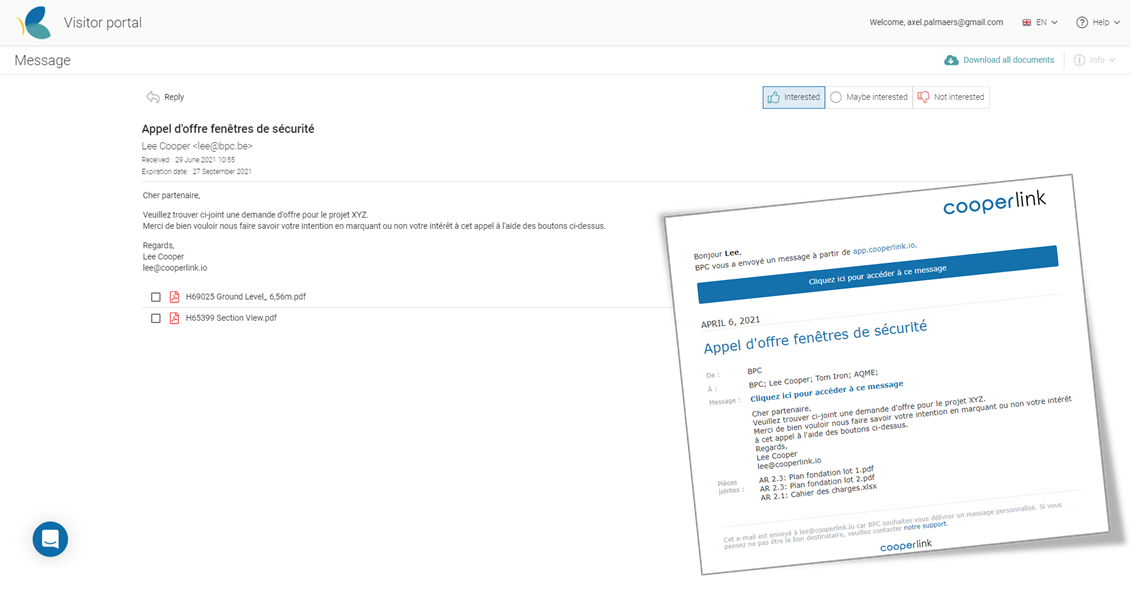 Consultation Confirmations
Cooperlink records the actions performed by the visitor. Indicators inform you:
If he viewed your message and what documents he downloaded
His possible mark of interest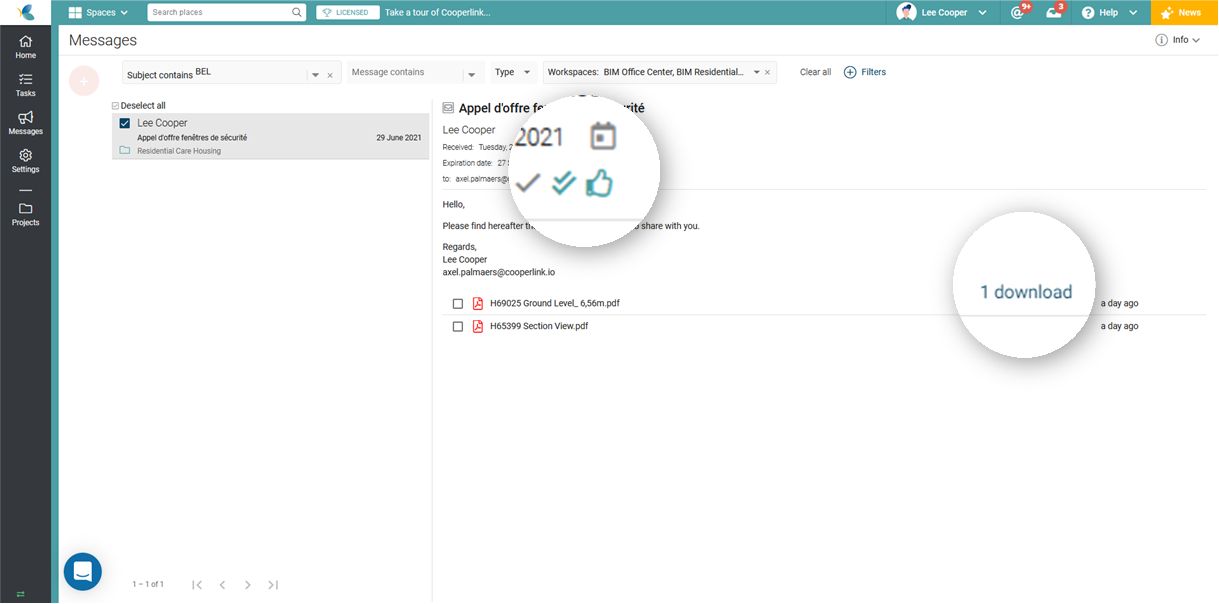 ---
Was this article helpful?
---
What's Next