Share feedback
Thanks for sharing your feedback!
In this article, we will learn how to respond to a task and/or approval circuit.
The 3 methods
Within Cooperlink, there are 3 ways to respond to an approval task or circuit, depending on your needs:
| | | |
| --- | --- | --- |
| Type | Peculiarity | Suitable for |
| Via Inbox | Daily summary | For real-time work / just-in-time |
| Via the tasks module | All tasks with views and filtering functions | For the structured work of regular contributors. |
| Via the dashboard | Preview open tasks on the first screen | For occasional contributors. |
Via Inbox
You have received a task notification in your activity box, or you have received an email informing you of open tasks
Select the relevant task notification
Select the task and use the information drawer.
Click on the document to view it.
Note: if a cover page has been configured, it will be displayed automatically
Perform the requested action
Tip: Annotate the document or add attachments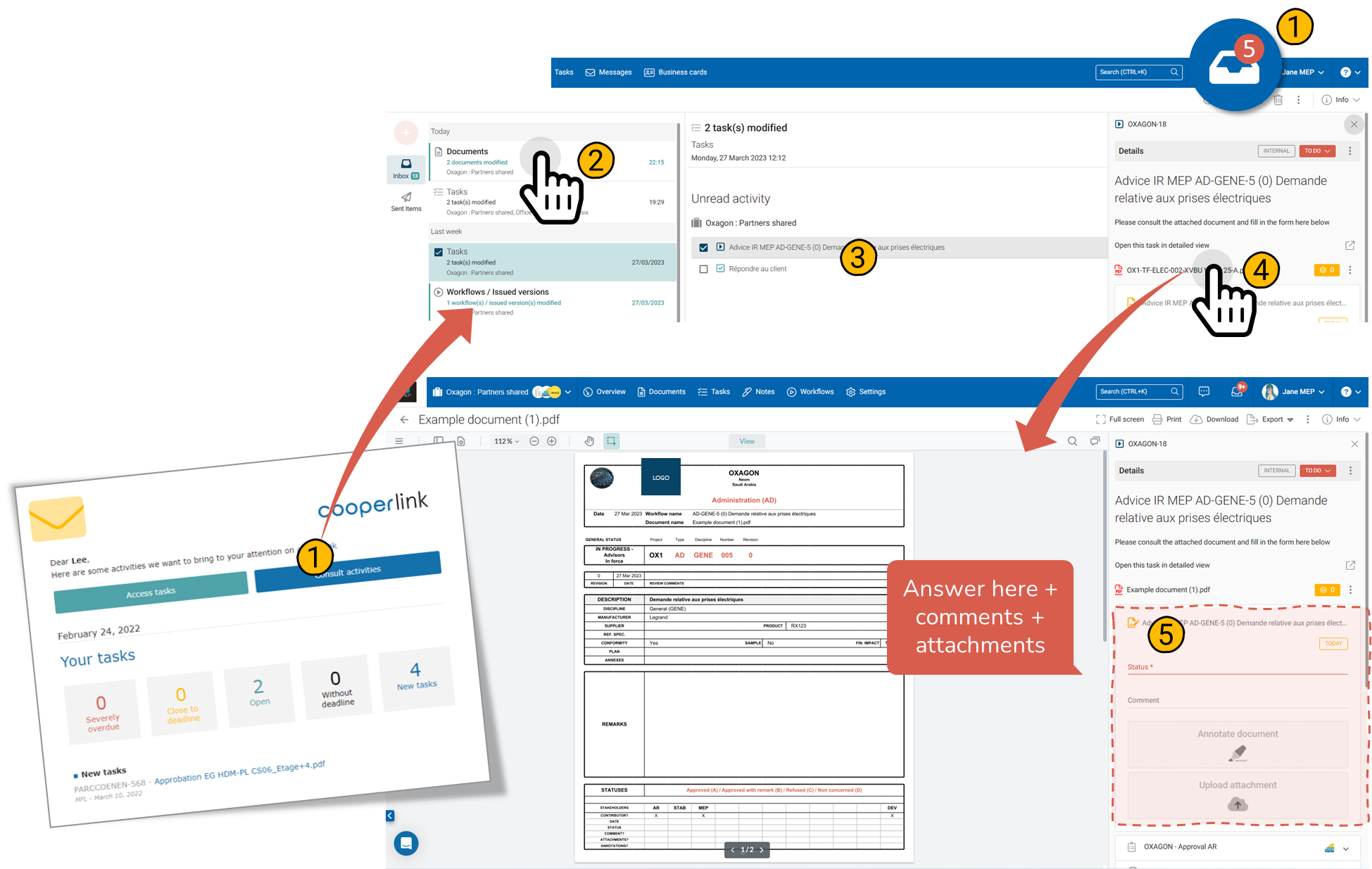 Via the tasks module
All tasks are centralized in the Tasks module, either for all workspaces or for a specific workspace.
Go to the workspace and click the Tasks module
Use the filters and select the desired tasks. Then respond to the task.
Prefer to see tasks as a list? Click the List view.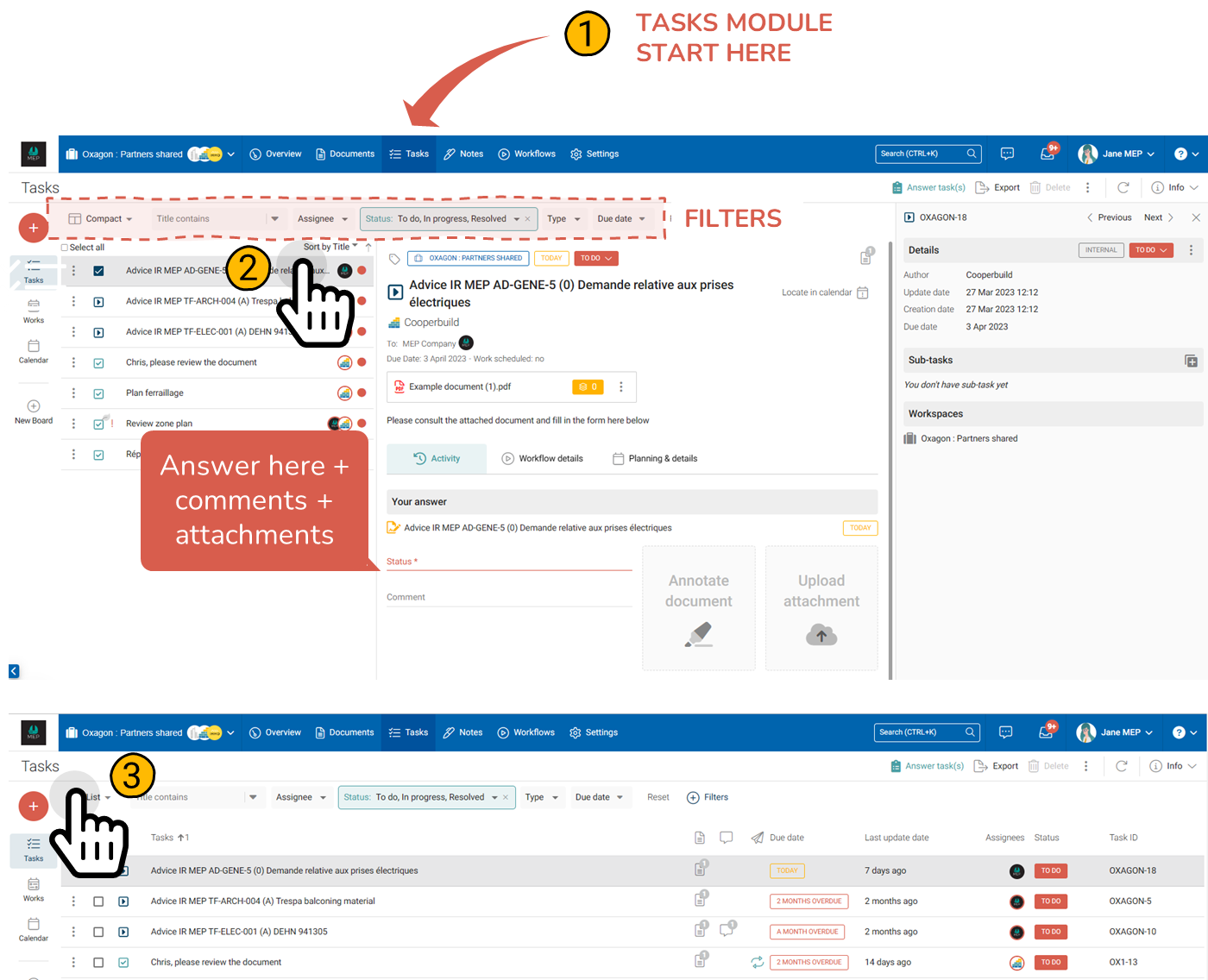 Recommended filters
We recommend that you use the following filters:
Status: Task Status
Due date: the deadline by which the task expires
Assigned: The user or organization to whom the task is assigned
Priority: Level of Importance
Author: The user or organization that created the task
Calendar view
Cooperlink also offers a calendar view. Using the Tasks menu, click Calendar.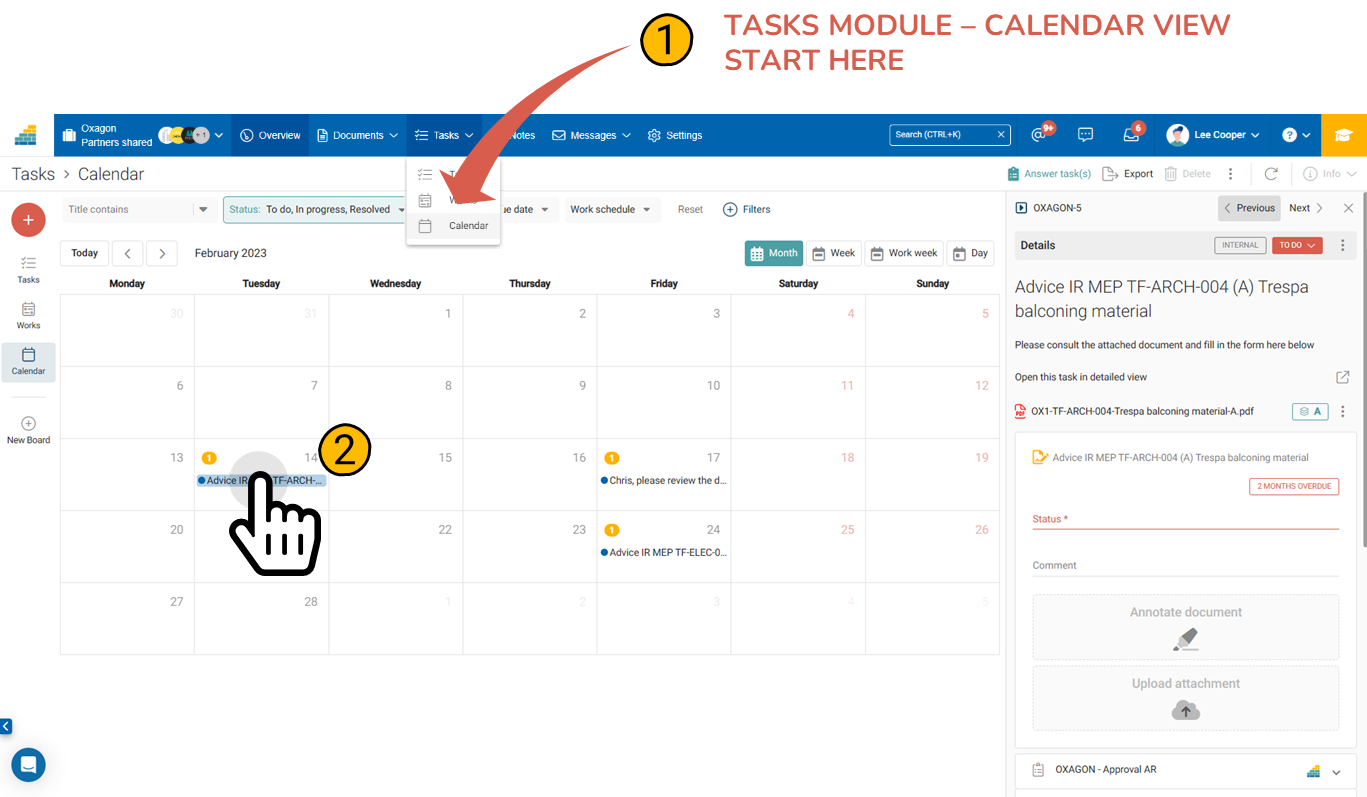 Via the dashboard widget
The main page of the application as well as the main page of each workspace group tasks into a widget.
Go to the app or workspace dashboard
Click on the task to open the information drawer
Perform the requested action (see above)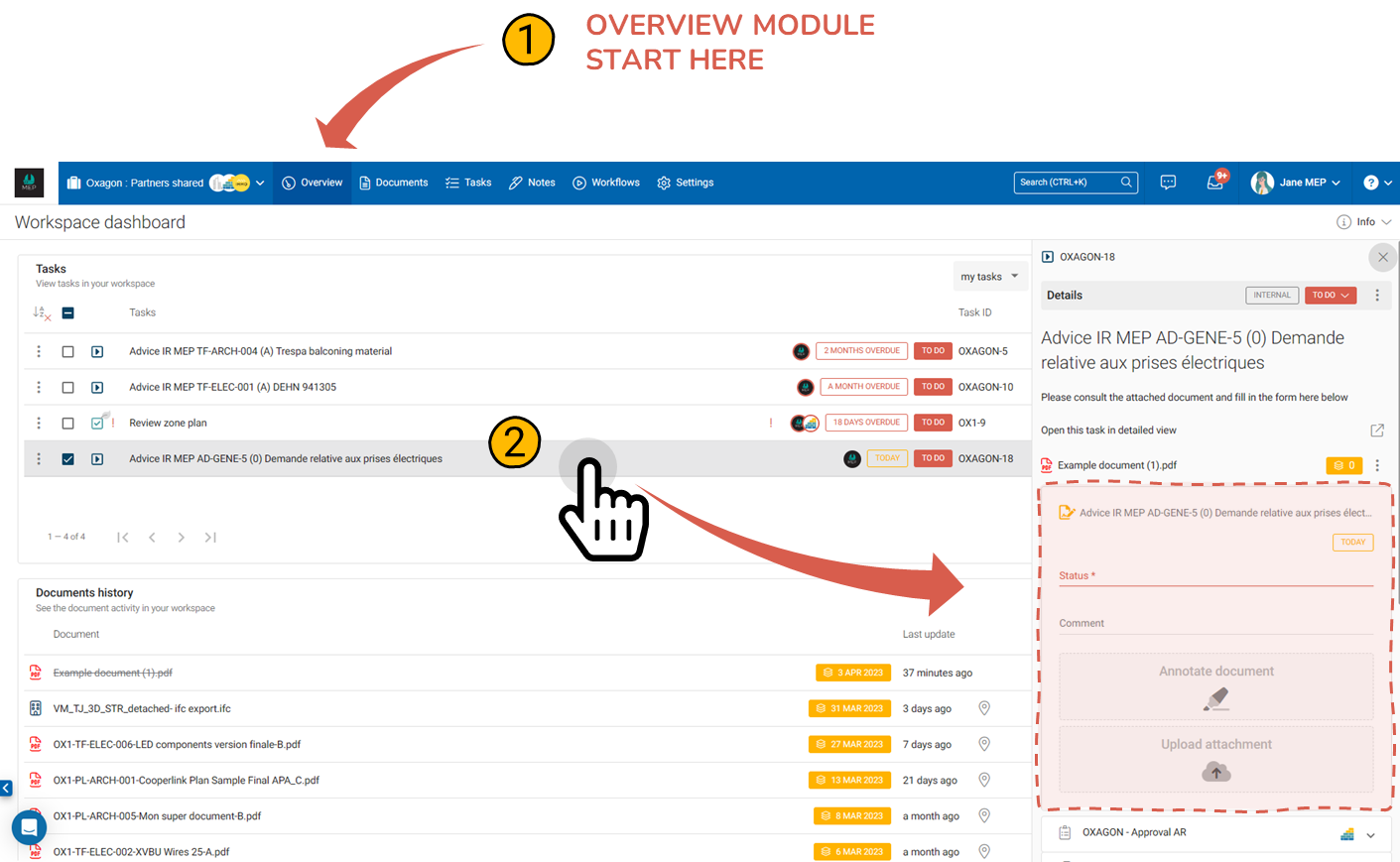 ---
Was this article helpful?
---
What's Next